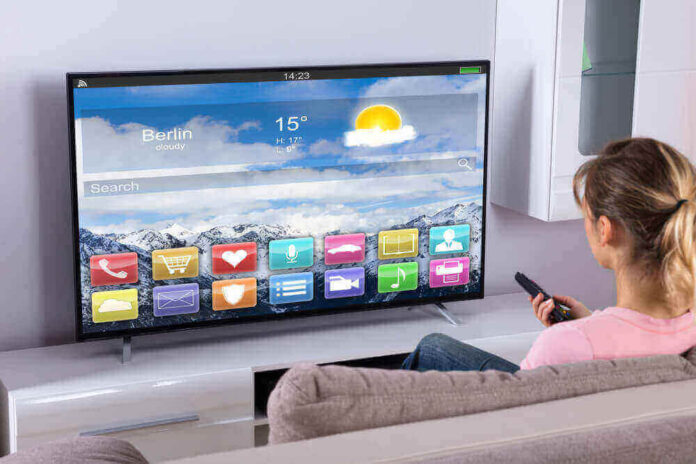 The Internet has made it easier for us to access anything from anywhere whether it be on our smartphone, on television, or any other device. Especially with the evolution of smart devices and apps, things are getting easier and accessible. For instance, if you want to watch funny cats, you can simply visit YouTube or download its app on your phone and start watching.
When it comes to entertainment, cable TV providers are adding perks and channels to their packages frequently to attract more customers. Some of them also bundle their plans with other perks such as telephone and internet. Optimum cable packages even give a $100 Amazon gift card to its subscribers (terms and conditions applied).
Watching cable without smart TV is not justified nowadays. Especially if you want to watch premium channels like HBO, SHOWTIME, and Netflix, cable TV alone isn't going to be enough. The benefit of smart TV is that you can install any app just like you download it on your smartphone. If you have purchased smart TV for the first time, we would recommend you to try these apps. You will surely love to have it on your TV. Let's find out the best apps for your smart TV or streaming device.
1. Netflix
Netflix is the pioneer in streaming service offering plenty of high rated blockbuster movies and original Netflix series. Once you get addicted to Netflix, there is no turning back. So be wary of the consequences.
The service started nearly a decade ago and has maintained its standard since its inception. The app is intuitive and easy to understand. Finding your favorite shows and Netflix originals is just a tap away. Install it on your smart TV and start streaming for as low as $8.99 per month. The highest plan goes as high as $13.99 per month, which offers HD streaming along with two streams simultaneously.
Netflix offers all of its content without serving ads except for previews of in house content, which is not bad either. However, if you wish to disable this feature, just do it because Netflix has allowed users to do without waiting. Most of the streaming services serve ads, but can't be skipped. Netflix apart from offering apps compatible with iOS and Android, you can also start watching on streaming devices such as Roku, Amazon Fire Stick, and gaming consoles.
Some of the Netflix movies you can watch include The Vanished, I'm Thinking of Ending Things, Finding Ohana, #Alive, The Life Ahead, Pieces of a Woman, and Death of Me.
2. Amazon Prime Video
Amazon Prime Video is also one of the best streaming apps you must download on your smart TV. Especially if you shop frequently from the Amazon store, you can get a Prime subscription for $119 per year. If that seems too much to handle, mind that you will be getting free delivery on millions of items, movies, and TV shows, millions of ad-free songs, unlimited photo storage, and 30 minutes early flash deals by Amazon.
Amazon Prime Video is not as good as other streaming apps, but still, you will get a chance to watch shows like Vikings, Good Omens, and The Man in the High Castle. Moreover, if you are not a big fan of TV-series, you can simply access its movie collection that includes John Wick Series, Tonya, Can You Keep a Secret, American Skin, One Night in Miami, Tenet, and many more.
3. fuboTV
When searching for smart TV apps, we can't ignore fuboTV at all. Particularly when you are shifting from cable TV to streaming services, there is nothing comparable to fuboTV. The streaming service allows you to watch live sporting events on ESPN, Fox, and ESPN U. Moreover, fuboTV is more like a cable service that includes a collection of huge channels lists such as MSNBC, CBS, HGTV, Fox News, Cooking Channel, Universo, SHOWTIME, and many more.
However, when it comes to price, the fuboTV family plan costs you $65 per month. You will also be getting 250 hours of cloud DVR storage to record your favorite programs for future viewing. If you want to go for an affordable option, we would recommend you trying Philo or Sling as an alternative.
If the channel lineup suits your taste, no one could stop you from subscribing to fuboTV. FuboTV also brings limited 4K events, which can be viewed only if your device or TV supports it. However, bear in mind that 4K content cannot be recorded, and not any of the streaming offers such facility.
4. Sling TV
Sling TV is one of the best streaming apps you must try installing on your smart TV. In recent times, the Sling TV has raised its plan from $30 to $35 for both of its Sling Blue and Sling Orange, which includes 47 channels.
THE sling TV app is not as friendly as others like Philo TV and YouTube TV. However, it can still provide you with enough ease to search for your favorite shows and movies. DVR storage is offered with a Sling TV subscription, but that is not even close to its competitors.
Sling TV also offers a free 7-day trial with so many other strings attached to it. For instance, you can't subscribe to Sling TV through the website, as you are required to sign up through a compatible device. After the trial ends, all three plans are available for $10 for the first month.
The lower tiers that include Sling Blue and Sling Orange costs $30 for existing customers. Whereas if you are new to Sling, you need to pay an extra $5 amounting to $35 for both plans. If you want to stream TV for under $50, we would recommend you Sling TV as the best option.
Final Verdict
Whether you are a cord cutter or relying completely on cable TV services, smart TV is going to help you in many ways. Apart from watching your favorite channels, you will also be able to watch other streaming platforms as we have mentioned before. Moreover, you can also play games, enjoy a cinematic experience, and connect other peripherals to it.