Without a doubt, technology has changed every sector for the better. The transport industry has seen its share of the change and more is expected in the future. If you are a fleet owner or manager, there is a lot that you can take advantage of as far as technology is concerned.
This can only be explained better by looking at the technology trends that are changing the transport industry today. After detailed research, this article brings you five of the biggest trends.
Autonomous Driving

As we speak, some automakers like Tesla are testing autonomous trucks and vans. Once this solution is fully implemented, vehicles will be moving around without any drivers. The move is aimed at providing safer roads and faster transportation. Although many drivers will be rendered jobless, there will be many more opportunities in the fleet industry like control center attendants and backup driving assistants. After all, change is inevitable.
Hybrid Vehicles

Fleet companies have been facing the challenge of increasing fuel costs. No wonder they have been trying to come up with solutions to curb this like responsible driving. However, innovators have now increased the hybrid vehicles with a system that assists the vehicle to alternate between using an electric motor and the gas engine. Sophisticated vehicles use this system in a seamless way and the result is less fuel usage.
GPS Cameras

You probably already know that GPS is a transport vehicle solution that aims at giving the real-time location of a vehicle at any given time. Technology has merged GPS with cameras so that they can transmit real-time footage that shows the exact location where it was recorded. The Eyeride website has such cameras that you can buy and install on your fleet vehicles to enhance the monitoring process.
Full Electric Trucks
It is a no-brainer that one day the world will deplete its gas since it is a non-renewable resource. As it gets used today, the emission of toxins and other carbon wastes is a significant concern. However, electric cars are revolutionizing the transport industry today. These cars use fewer resources, which makes the cost of running them a lot lower. Thus, they are considered a better solution for fleet vehicles, especially cabs and trucks.
Smart Vehicles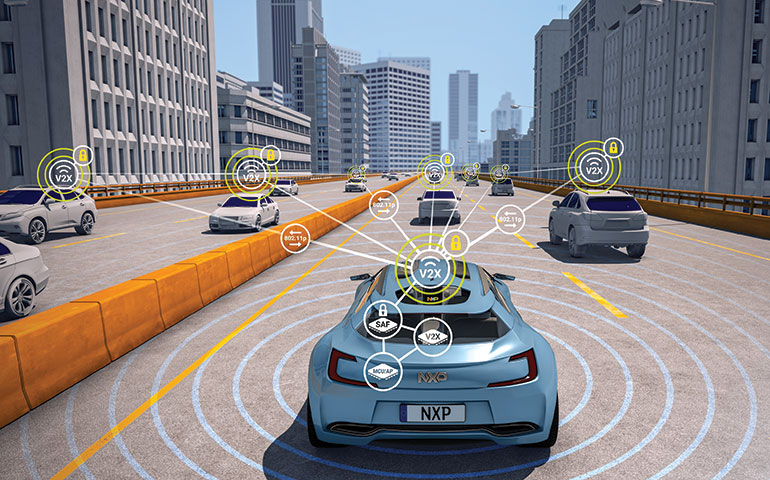 Now that we have smart cars, the rate of accidents is going down drastically. These cars use a series of intelligent software that varies depending on the automaker. Usually, smart cars use sensors, cameras, and radar detectors to assist the driver in making decisions. For instance, we have vehicles that can be started remotely, automatic braking systems, and 360-degree cameras. Smart cars can also predict problems in the mechanical parts of the car and self-diagnose where possible.
Conclusion
These trends are relatively new and in their younger stages. Auto experts are optimistic that innovators will make them better as they explore other solutions. Even though they are still new, fleet companies can take advantage of them to better their services and save costs. Likewise, individuals with private vehicles can also use these solutions to have better driving experience.