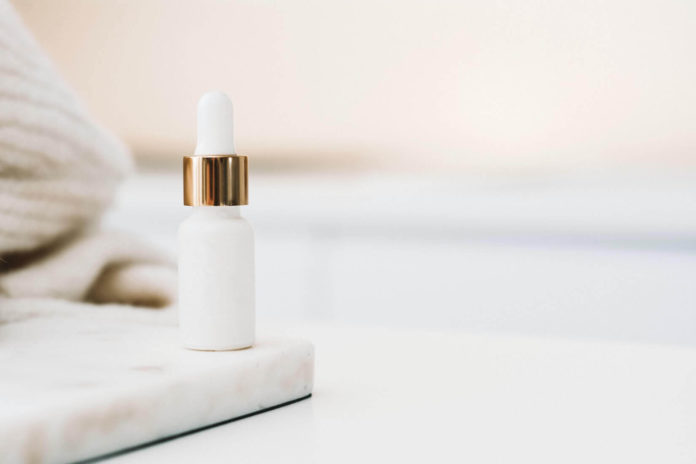 When it comes to the massive variety of skincare products currently available on the market, many of them contain beneficial ingredients like green tea. Vivek Attri describes how it contains powerful antioxidants that can help boost the immune system while soothing irritated skin. In addition, some skincare products can contain acids that may sound harmful at first but can actually provide a range of benefits. Here's a breakdown of some commonly used acids below:
Salicylic Acid
A great exfoliant that's also found in hair and body products is salicylic acid. If you suffer from large clogged pores or acne, it helps remove dead skin cells while eliminating impurities. In addition, it can smooth away uneven texture and allow other skincare products to function more effectively. Byrdie's review on Philosophy's Clear Days Ahead Treatment explains how their acne treatment pads are suitable for use after cleansing and toning. All you need to do is swipe an individual pad around your face before moisturizing. If you've had a long day, it's the perfect complement to your bedtime routine.
Kojic Acid
If you're looking for a way to lighten dark spots on your skin, kojic acid is a great way to decrease the effects of aging as well as sun damage. PrettyMe's review of Kojic Acid Soap explains how the acid was first discovered by Japanese scientists in 1907 from a strain of fungus that grows on steamed rice. It works by preventing the overproduction of melanin, which is responsible for hyperpigmentation. As with most acids, starting slow is the key to avoid any excessive burning and irritation. Gradually building up your application will avoid stressing out your skin in the long run.
Glycolic Acid
According to beauty experts, glycolic acid is one of the most common acids found in anti-aging products and professional peels. This is probably due to its ability to regenerate collagen, strengthen skin, and even out the skin tone. If salicylic acid doesn't work for you, Allure's review of Malin & Goetz's Glycolic Acid Pads are suitable for all skin types and helps retexturize skin. In general, glycolic acid is used to target those who are concerned with the appearance of fine lines and wrinkles. It may not penetrate as deeply as salicylic acid, but it's great for the topmost layers of the skin.
Lactic Acid
Interestingly, lactic acid doubles up as a moisturizer and an exfoliant at the same time. For this reason, it's relatively mild compared to other acids and is great for smoothing the texture on your legs and on your face. A fun fact is that its scent can be described as a "metallic-y yogurt", which The Cut explains can be found in Sunday Riley's Good Genes treatment. Perhaps this is because it's naturally found in milk and dairy products. When used regularly, it can combat signs of aging and can lead to softer skin by stimulating cell renewal.
If you're using acids in your skincare routine for the first time, it helps to try out a facial wash. This way, you get to limit the amount of time that an acid comes into contact with your skin, and you can easily wash it off it you feel discomfort. Avoiding acid peels at home if you're a beginner can also save you from a great deal of pain unless you want to consult a professional. Finally, make sure to moisturize your skin when it feels irritated and be patient when it comes to seeing results.