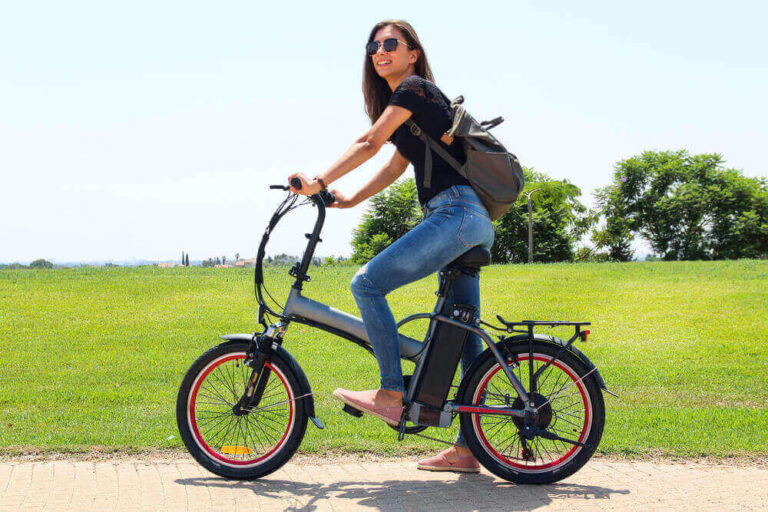 There are many ways to look and feel good on an Evryjourney electric hybrid bicycle. For starters, this adaptable bike style comes in several handsome models, in both men's and women's versions. If you are looking for maximum instability, the electric tricycle has three wheels to make sure you never tip over, and it comes in teal, cream, navy and matte-black color options. The comfortable, ergonomic design ensures that you will always look chill as you take it out for a spin. The battery is inconspicuous due to its position behind the rider. For adventures, the fat tire version of the Evryjourney looks rugged and comes in cool matte black for men and a choice of navy or teal for women. Upright handlebars and graceful styling give this bike a classic look. The traditional Evryjourney design is hard to resist, and comes in a greater choice of colors, including the following options:
Camel-mauve
Gold-coral
Jade-straw
Periwinkle-blue
Ashe-amber
Denim-honey
The lesson here is that you can have your cake and eat it, too. You get great looks and stellar performance on a large selection of electric bikes.
A Look at the Beach Cruiser
If the hybrid isn't exactly your style, electric beach cruiser bikes offer a nice alternative. These bikes have a mellower, gentler vibe and are perfect for cruising along the beach or exploring a city or state park. The color options for some models include pretty pastels such as mint-green, teal-blue and lavender. These newer colors impart a snazzy, modern look to your bike, and might even inspire you to reach new levels of style on your journeys. You can do this by getting a smart, comfortable wardrobe, or you can accessorize the bike with functional yet stylish mirrors, baskets, lights, bells and water bottles. On the performance side, an electric beach cruiser is easy to operate and comes with many valuable features. THE LCD gives you information about your ride and lets you know if battery power is getting low. Front and back disc brakes ensure your safety by providing firm but controlled stopping power. Finally, quality components such as Shimano derailleurs, steel frames and aluminum alloy wheels keep you riding without problems or concerns.
A Glance at the Buying Process
If you are considering buying a bike online, it's important to know the process is designed to get you a bike you love. A simple-to-use BodyFit tool makes sure you get the right size bike for your body shape, whether you are petite, large, tall or short. Assembly is easy and comes with a full set of instructions specific to your bike as well as a video. If you don't feel up to this task, you can opt for professional assembly for a small fee. A 1-year standard warranty comes with each bike, and returns can be made. For analog bikes, you get a year to test ride your bike, and if you don't love it you can return it. Now is the time to look for an electric beach cruiser for sale and start enjoying the beauty of biking. You can buy online or through an authorized retailer near you.