Meme marketing, have you considered it this holiday season? As a content type, memes show the fun side of businesses/brands that their customers can relate to, laugh about and share on their social handles.
Reports say 77% of people will buy from brands they already follow on social media. Spoiler alert; they already follow several businesses and see tons of posts, ads, Stories, even memes. As a result, they're becoming increasingly averse to ads and other hard sell marketing tactics.
So, how do you stand out? One of the ways to stand out this holiday season is by using memes, especially holiday-themed memes that resonate with your target market.
Now,
2019 Holiday Shopping Season Sales
Alibaba's Singles Day sales broke the internet on November 11 (11-11), bringing in a record $38.4 billion in 24 hours.
Online shoppers spent a whopping $4.2 billion on Thanksgiving Day, with consumers spending over $7.2 billion online on Black Friday, $2.9 billion originating from smartphones.
Similarly, Adobe reports that US shoppers spent $9.4 billion online on Cyber Monday, about $3 billion originating from smartphones.
This is a huge increase in smartphone share of holiday online sales. Another thing people do with smartphones is spend a lot of time on it, the bulk of that on social networks.
With memes mostly shared on social, and social mostly accessed via mobile, this is a great time to try some meme marketing, judging by the sales figures emanating from smartphone users.
Wondering how to use memes for marketing?
There are many interesting ideas to create memes, blogs or other content types. You may require the skills of a professional copywriter to help condense your messages and compress them into memes that can shoot you to the top of memedom.
Following are
20 Funny Holiday-Themed Memes Your Customers Can Relate With
Christmas nut or grumpy green Grinch, you'll agree on one thing: the holiday season is a money-spinner. Sales hit all-time highs, as well as ads.
With memes, you can rise above the noise, lower shoppers guards, grab their attention and their Benjamins.
Check out these 20 funny holiday memes (with bonus captions you can tweak) to make your customers squeak, laugh and hit the buy button (while at it).
#1
Source: Christmas Tree World
So try some Fancy liqueur with easy cork and extra fizz instead. You're welcome.
#2
You, after shopping with us:
Source: Quick Memes
#3
Source: Complex
Our amazingly-low prices eat long lists for breakfast.
#4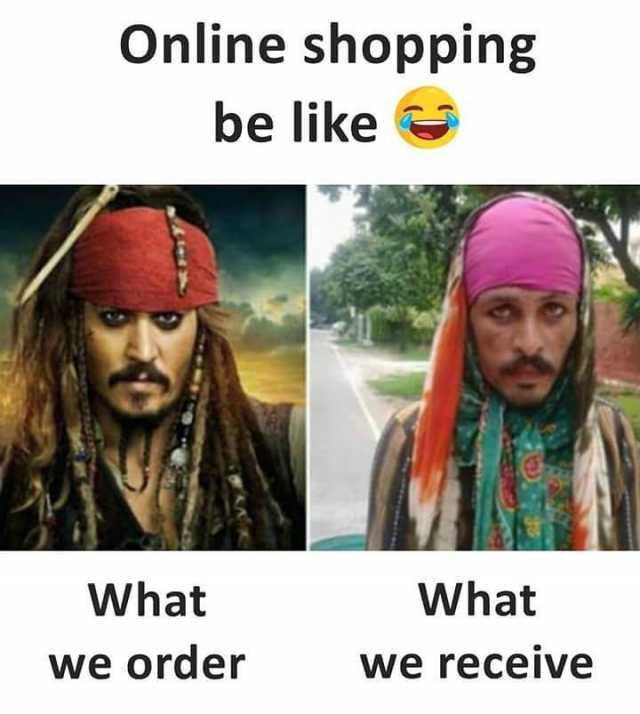 Source: Daily Lol Pics
We'll liberate you from that toxic shopping relationship. Savvy?
#5
Source: Funny Memes
#Word. Check out our bra inventory and amazing wine collection while you're at it.
#6
Source: Good House Keeping
Get it, with a 20% discount and a free Grinch T-shirt to celebrate your narcissism. You're welcome.
#7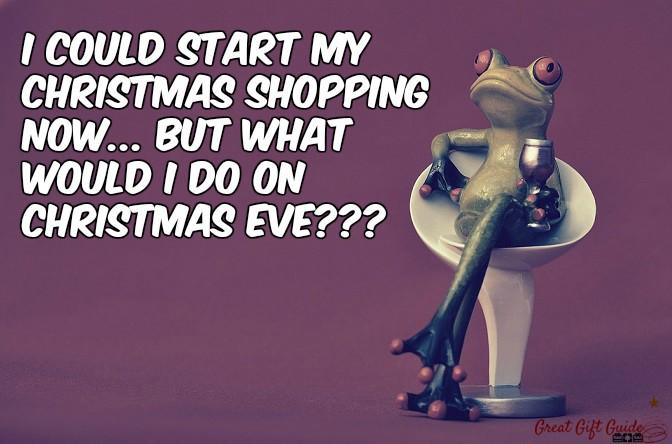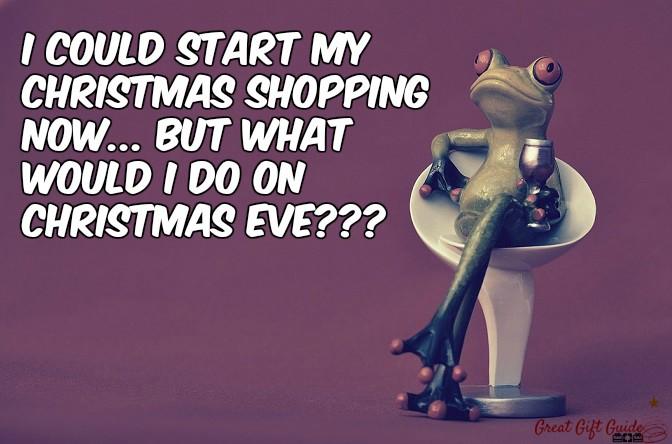 Source: Great Gift Guide
We thrive on your procrastination, which is why our in-town delivery's three hours max or your money back.
#8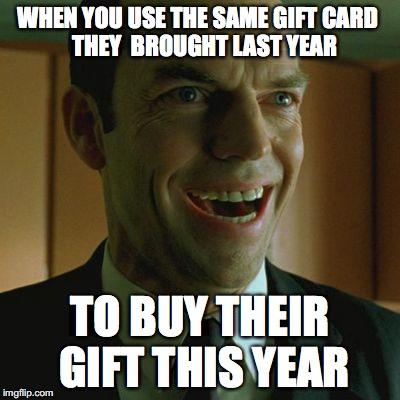 Source: Imgflip
If it's ours, get it delivered with a complimentary bottle of wine on a 10k-or-more purchase, you genius!
#9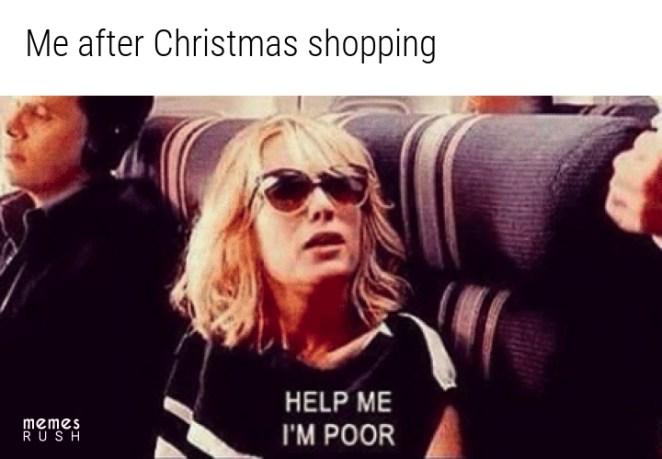 Source: Memes Rush
Only because you didn't shop at ThriftforAmazeballs.
#10
Source: MemeBlender. com
Didn't we all? Our awesome Lime and Ginseng Detox Tea will give you that New Year Body in 5 days.
#11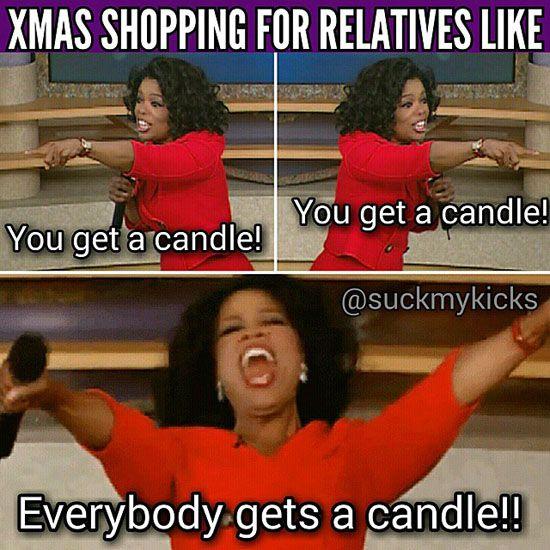 Source: Pinterest
So shop at iLumilites today, you awesome cheapskate!
#12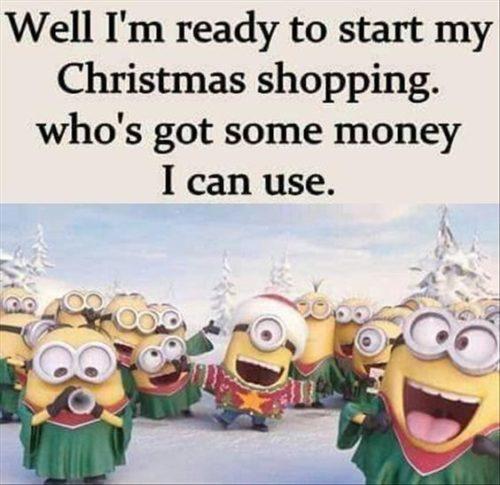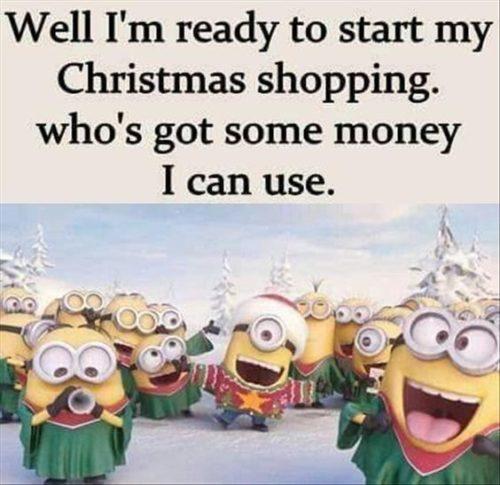 Source: Quotes Humour
We do! In exchange for a great pitch for our promotional video on green garri.
#13
Source: Sammiches & Psych Meds
Contact us to whisper great gift ideas in his Messenger Feed this year.
#14
Source: With Love, Becca
With one click, BabysitterHub will have your gift delivered to your doorstep. We hope they'll fit under your tree!
#15
Source: Complex
Sigh. So log on to RazzMix for remastered Christmas tunes with that hip vibe!
#16
Source: Complex
PaterXmas is country-blind. Plus our cookies will make you cry. The good kind.
#17
Source: MEME
Come get your medal at Medalmemzz.org, you champ, you!
#18
Source: Twitter
We'll equalize those numbers pronto.
#19
Source: Funny Being
It won't be a happy new year if your child wants you dead. Shop at CoolHotStuffLag.com and live.
#20
Source: Funny Being
It will end in tears. Except, of course, you place that order with us asap.
Where Can I Use Memes for Marketing?
Following are five cool places where you can use or display your memes:
1. Social media posts
Memes are attention-grabbing, witty and catchy. There are over 3.48 billion social media users and counting. So you can share your memes via social media with great captions. You can reference your brand and add great hashtags, too. Just don't overdo it.
2. Websites
There are billions of websites out there, and millions of memes to choose from. Well-timed, holiday-themed memes can go a long way this holiday season. It can encourage viewers to click through to learn more about your brand. Could result in a sale, you never know.
3. Merchandise
Much like these guys:
Source: Meme Humour
4. Printed ads
Some of us still love good ol' paper ads. You can incorporate memes in fliers and handbills or other print marketing materials. On or offline, memes are humorous, whereas the former can be shared via social via one click, the later can be cut out and stored for future reference.
5. T-shirts
Most people prefer to wear their memes. These are instant head-turners, they grab people's attention with both fists. Such memes go places and can inspire other people to create their own memes. Designing or creating some for your holiday marketing could help boost brand awareness.
Do you know: Why You Need to Buy Instagram Followers?
Conclusion
Marketing is evolving and fast too. From writing thousands of words of sales letters to newsletters, content marketing to memes, and several stops in between, smart marketers are seeking new and less invasive ways of selling their products and services.
Memes are hilarious. Memes make us laugh. They could make your customers laugh so hard and not know when they press the buy button.
Have you thought of using memes for marketing this holiday season, or are you currently using? Let us know in the comments section.