Gone are those days when we used bulky landline phones to make national and International calls nowadays mobile phones have replaced them. With the advancement of technology, everything has become changed drastically and everything is in our fingertips.
We can send instant messages, pictures, videos, voice calls and much more instantly with various mobile applications. And recently a new application has entered in the market called Dingtone compatible for both Android and iOS devices. Dingtone app enables you to make endless free calls, convey free text messages, share the picture, videos, and location etc.
You get a good sound quality with this app as comparatively other applications and if you want to use this app on your Laptop and iPhone then you are in exact place. Here I will suggest you how to use the app on Laptop and iPhone.
Dingtone App
Dingtone app is a revolutionary invention in terms of instant messaging apps. By using this app you can make free international and National calls with a real phone number without spending a single penny. It's a free calling app and more than 2o Million users have downloaded this amazing app.
You grab a real phone number to utilize on your tablet or smartphone with this app.
With the app, you can make cheap and free international calls to more than 200 countries.
Initiate free group calls and conference calls by using this app.
The most favorable feature of the this app is that you get a crystal voice quality while making calls.
If you have bored with typing messages then Ringtone can turn your phone into a Walkie-Talkie and you just need to hit a button and speak.
You can also block anyone if someone annoying you.
One of my favorite features of this app is that you can easily amalgamate it with your Facebook friend list.
See More: If you like to chat with strangers, then chat avenue is the best application for you.
How to Use Dingtone App on Iphone
I have mentioned above that this app is available on both Google play store and Apple store. iPhone is a iOS device and for iOS Apple is the official play store and to use this app for iPhone you need to follow these steps:
Navigate to the Apple store and search for this app.
Getting click on the download button to initiate the downloading process.
Then install the app in your device and complete all the setup formalities.
Now enjoy free calls and messages on your iPhone.
How to Use Dingtone App on Laptop
It's an Android application and if you want to download any Android app on your PC and Laptop then you have to install Android emulator first. Follow these steps to use Dingtone on Laptop:
I am using Bluestacks to download Dingtone so, first of all, navigate the official site of the Bluestacks and here you will find a download button, click on it.
Wait a while until the downloading process will finish.
After completing downloading process tap on install.
After installing now log in with your Gmail account.
Now open up the Google play store with your Laptop and search for this app.
Then you will get the download button and click on it.
Just find the downloaded app via Bluestacks and hit the install button.
Wait a while and after successful installation, you are ready to make free calls, SMS, and send pictures and videos with this app.
How to Set Up a Login Password on Dingtone
Many users want to know how to log in with your Dingtone? I am here to satisfy all your queries and for Dingtone login perform these steps:
Initially open this app and then tap on "More" option.
After it moves to settings and then Account settings.
Finally, click on, "Set up password".
That's it, now every time you when you log in with your Dingtone account you just need to enter your password.
You can enable password protection if you want to secure your password.
Dingtone Credits
As you know Dingtone is a free messaging and calling service. But you can avail free facility if you are calling to Dingtone users. If you want to make international calls and cheap text messages then you can use Dingtone credits.  It's like the virtual currency which you can utilize for International calls and messages. You can earn Dingtone Credits and also purchase straight from Dingtone.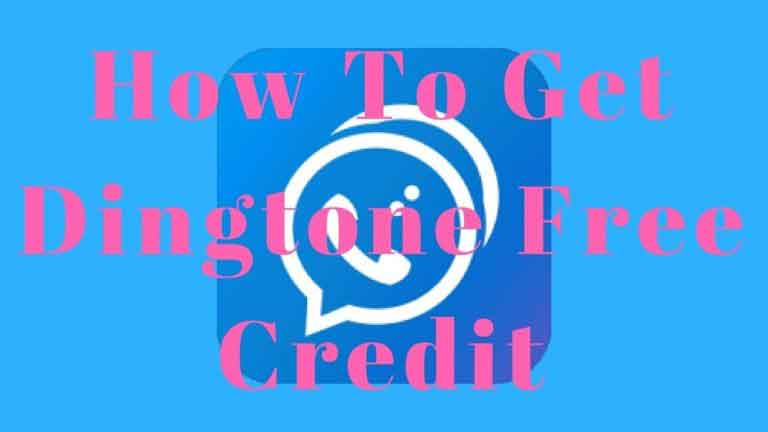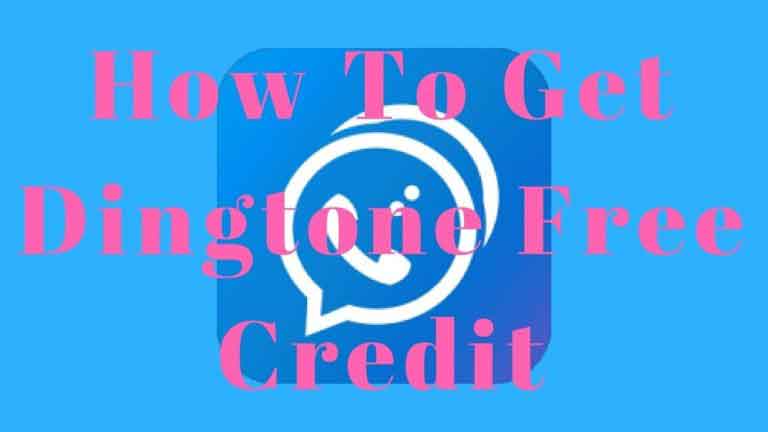 Dingtone Rates
Before narrating about this app rates I want to clear one thing that if you make Dingtone to Dingtone calls, or messages then all the calls and messages are totally free. It's also applicable for International calls and messages. There are some cheap International calls which you can make by using Dingtone credits.Here are some its Sample rates.
Note: C is used for Dingtone Credits.
US 0.9 C/Min
Bangladesh 2.5C/Min
Nigeria 7.0 C/Min
UK 1.0 C/Min
Italy 0.9 C/Min
Brazil 1.35 C/Min
Japan 2.6 C/Min
India 2.0 C/Min
Mexico 0.9 C/Min
Is Dingtone Safe to Use?
It offers you a high level of security. All your messages, calls are encrypted and no one can access them. In the age of spamming and online theft, the Dingtone is quite safe to use. You can initiate your private conversation without any hesitation.
Dingtone Complaints
Although this app is a perfect VOIP service there are some users who are not happy with the app. Here are a few  complaints which put a question mark on the performance of the Dingtone app:
February 24, 2015
Verified Purchase
It seems that if I use this, I will have to use a special phone number provided and then whoever I call also has to have the same Dingtone for it to be free. At least, that is what I understood. I wish to delete this app from my Kindle Fire but don't know how to do that.
November 20, 2015
Verified Purchase
I'm trying to text somebody in another country… not call… and this was the only app so far I found out of the rest that lets you text another country.. the rest only let you call. But when I tried it with the first free 15 credits they give you. The person never texted me back when I know they would. So I don't know if it went through or not. But when I checked to see what happens when I texted my cell phone.
The text I sent to my phone went through fine but when I texted the Ding Tone number back nothing showed up in my ding tone account or on my phone's sent messages. It's like it never happened. So I guess the person got the text as I did on my phone… but their texts don't get back to you.
I'll wait 30 mins and see what happens. Like another reviewer said it took for them to get messages. All the other free call and text apps worked fine but I can't text the country I want… only call… which costs too much. This one lets you do it but doesn't look like you can get messages only send
Dingtone Support
This app offers its users the best customer support service. In case you find any issue while using Dingtone you can convey an issue report via this app. You need to follow these steps to access the Dingtone support:
Initially open up the Dingtone app.
Then Tap on "Help and about us".
After it clicks on " Feedback or reports an issue"
Here you have to enter your information like name, email address, device type and finally the problem you are facing.
Your query will be solved in a short period of time.
Final thoughts
Well, folks, Here you came across how to use this app for iPhone and Laptop and also get answers for many of questions regarding this app. In fact, Dingtone app is a great app in terms of making calls without the internet. You can convey pictures, videos, SMS, make calls and much more without spending your hard earned bucks. I tried my best to satisfy all your queries and if you found the post informative then share it with your close ones.
Still, any question regarding Dingtone app then let me know in the comment section below. If you ever used this app then share your valuable experiences with us. For more informative posts bookmark our site till then Goodbye.